Android Instant Apps- Next Big Thing to Watch Out
Apps are no longer limited to smartphones, but it has extended their reach to TVs, smart homes, IoT devices and similar wider areas.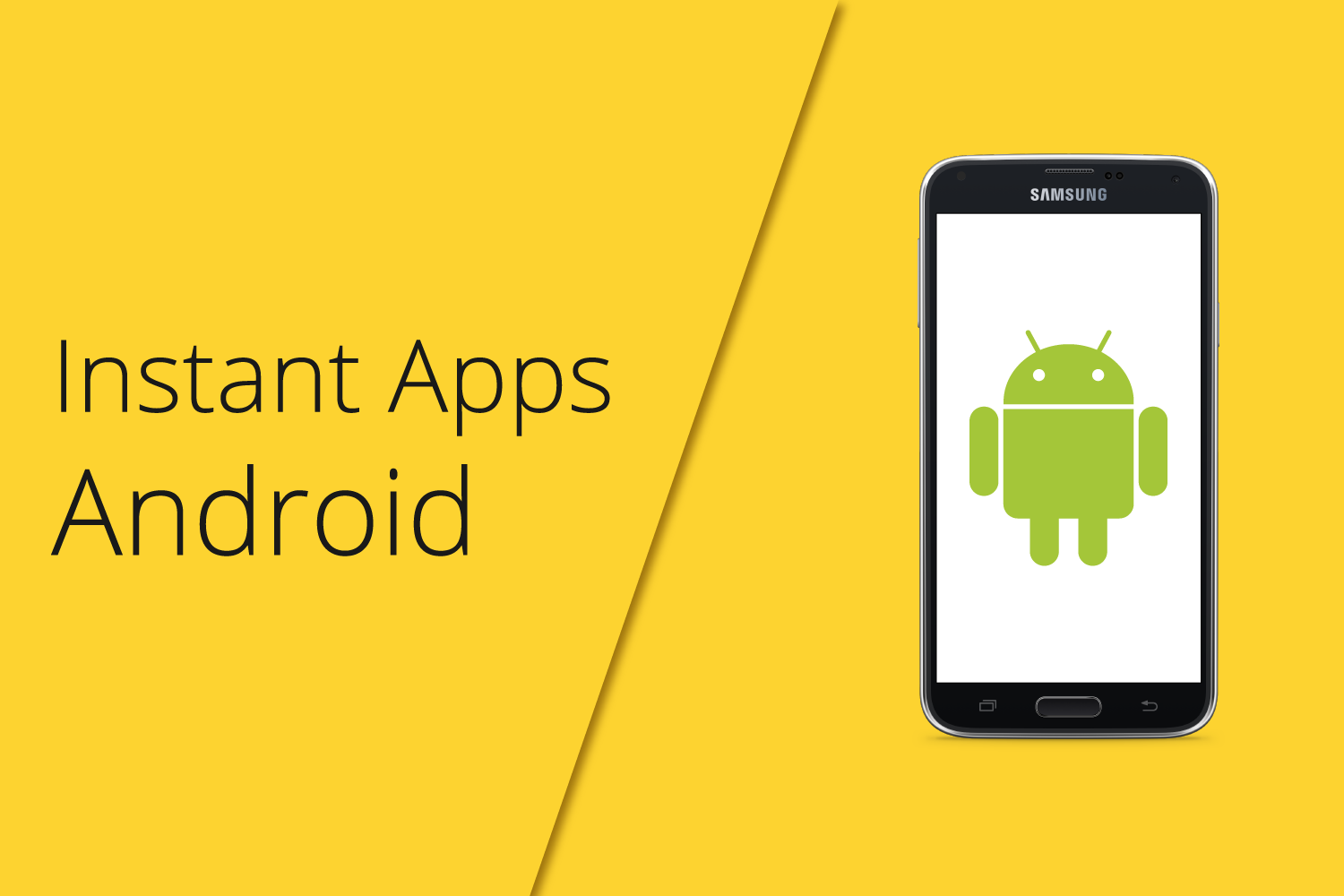 2017 was a phenomenal year for the mobile app economy and 2018 is yet another year that has seen a progressing bar in app development technology. Companies have already started adopting mobile first mindset with taking their business to the mobile and reaching more customers at their fingertips.
Take any business (small or big) from any industry, mobile is no longer an optional investment in their business growth, rather became a necessity.
This shift in business practices made the mobile apps for business in great demand with higher user expectations.

Beyond Apps
Apps are no longer limited to smartphones, but it has extended their reach to TVs, smart homes, IoT devices and similar wider areas. With these hype in app development technology, there are certain trends that need to be looked for. It is definitely the future of app development economy.
Scroll down to see what coming year holds for us with the
smart app development
that will compel us to rethink the app development terminology.
Progressive Web Apps (PWA):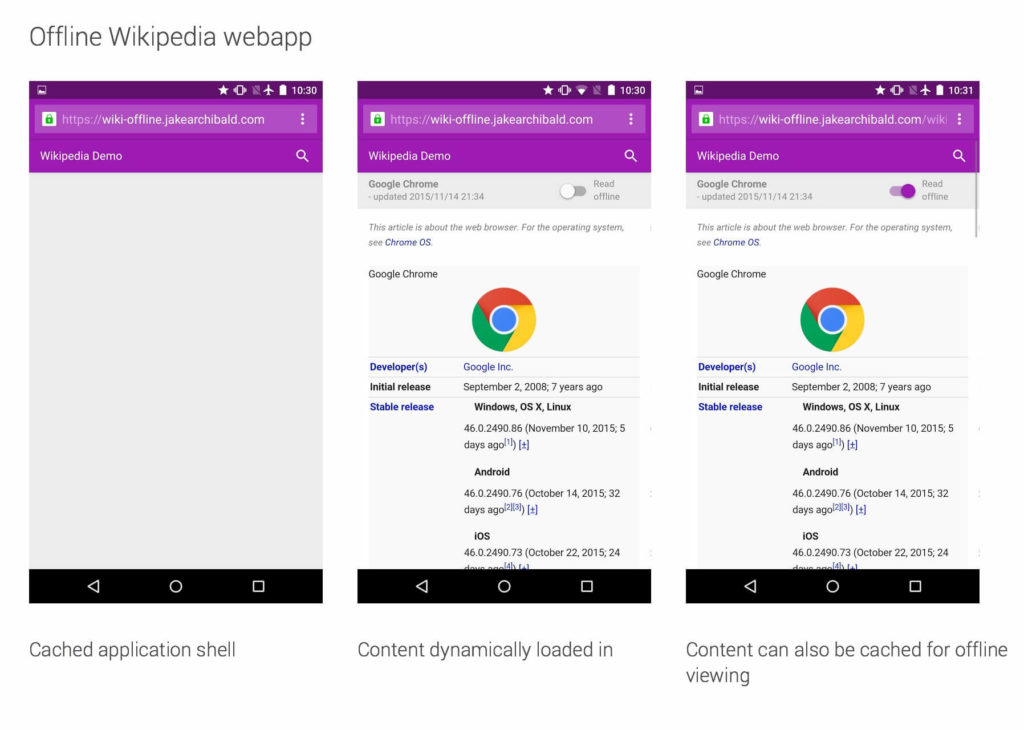 Progressive Web Apps are the applications in which the user interface runs on a mobile browser. This technology has gained much importance due to continuous growth of mobile browser audience.
With this users would be able to use it before the actual app being downloaded. It delivers an app-like experience to users.

Why go for progressive web apps
Fast
– Responds quickly to user interactions
Reliable
– Load instantly even in uncertain network conditions
Engaging
– Better user experience and feels like native app
Wise decision for any business
: Deploy your business website as PWA as well as develop a native app & take advantage of all the channels.
Android Instant Apps from Google Moonshot Projects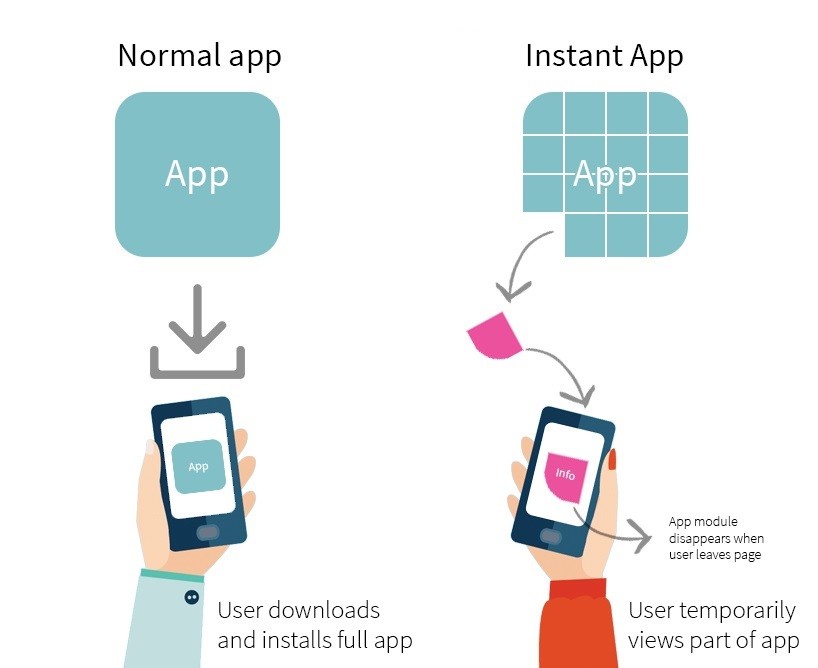 We already talked about this project, the app streaming for Android users. Android Instant Apps, as the name says, it enables Android app to run instantly in your browser without downloading one. This allows users to access wide range of apps seamlessly.
We prefer calling this kind of app streaming as
"run-only-as-you-need."
This is going to change the app industry though this is limited to Android users.
Beacons & Location Based App Development is on Rise
This technology has been introduced in last 3 years and shows no sign of slowing down. It has shown a drastic change especially in retail and healthcare industry.

Beacons connected app bridges the gap between the in-store and online store experience for retail customers. It increases overall customer experience by making it more personal. Moreover this is becoming a part of digital marketing strategy and hence retail industry is particularly interested in this app development technology.
How beacons work?

Take a glimpse of world's most advanced shopping technology by
Amazon
. This is what location based and beacon integrated app works,
watch video
.
Virtual Reality (VR) and Augmented Reality (AR) to top the list
Well, we all know how the game Pokémon GO took the market like a storm. This was an AR based game. There's a very small difference between AR and VR. Actually AR is the blending of VR and real life. AR adds virtual content to the real world while VR is all about creation of virtual world that users can interact with.
The development of this game proves that AR technology has a great potential to influence and engage customers with your app.
It was Google who introduced Cardboard in 2014, a device based on VR. Since then this technology is gaining much interests with Facebook buying Oculus and Microsoft introducing HoloLens.

This has motivated developers to develop VR apps and games. It's no surprise that VR/AR and now MR (Mixed Reality) is finally hitting the market and acquiring attention of customers.
IoT Apps for your Smart Home and Workplace
Well, we all are aware of stories of IoT like
Microsoft Azure's involvement in IoT
,
Piccolo building a gesture based smart home
and much more. This could be the best example of IoT based apps and smart devices.
Nest
and
ecobee
are two companies that are pioneers in creating smart home technologies. There are many other IoT devices like Amazon's Echo & Google's Google Home (a smart speaker).
Wrapping Up…
So, these are the top trends in app development technology that one definitely has to look for in 2017. In the end providing a smooth user experience is the key for all the apps to succeed. When it comes to app development, we can't rely on outdated technology and tools. If you do so, you are giving your customers to your competitors.
Let's see some groundbreaking apps that come our way in 2019.